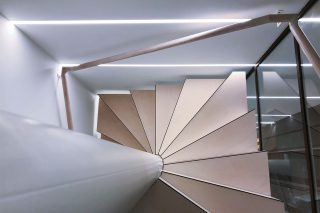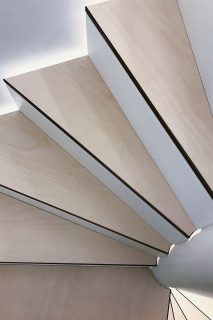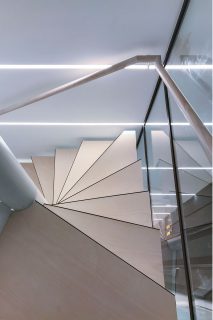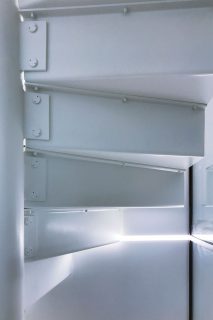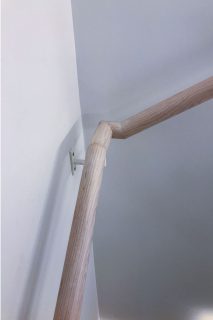 Spiral Staircase
Spiral Staircase with UHA London and Krause Architects
London, Mayfair
September 2018
millimetre designed, manufactured and installed this 5 flight captured spiral staircase in a private Mayfair residence.
Fabricated from mild steel centre poles, sleeved together at each floor level, featuring welded tabs onto which bolt individual folded treads in a matching matt white paint finish.
Each tread is clad in whitened Ash timber with an anodized aluminium nosing detail and a solid whitened Ash handrail supported on bespoke brackets completes the stair.