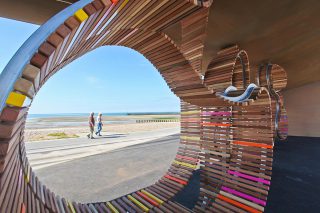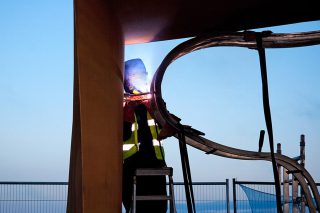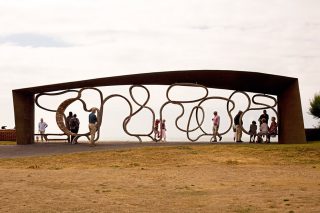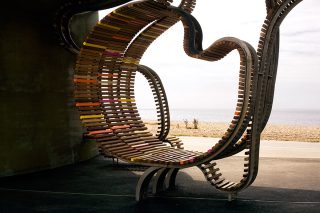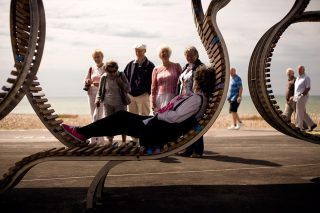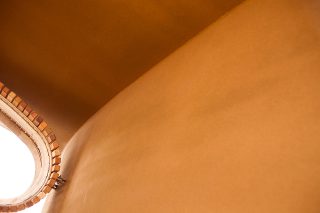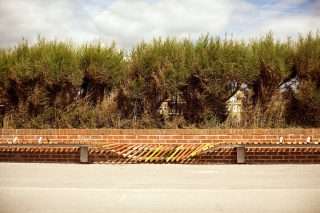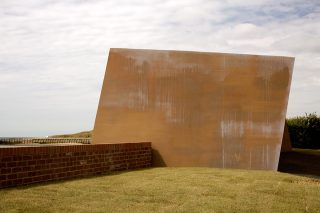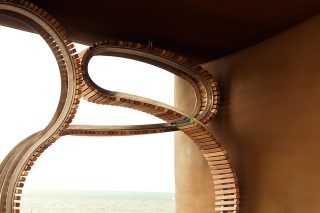 The Longest Bench
The Longest Bench for Studio Weave / Arun District Council
Promenade, Littlehampton
July 2010 
millimetre built the Longest Bench in Littlehampton designed by Studio Weave. The longest bench in Britain was opened to the public in West Sussex on the 30th July 2010. The bench seats over 300 people along Littlehampton's promenade, overlooking the town's award-winning Blue Flag beach'.
We employed the skills of several specialist subcontractors in order to produce this technically challenging piece. The one piece aluminium bronze sprayed shelters take the form of a twisted strip, weighing in at 11 tonnes each, the 5mm steel plate skin has been dogged down over a ribbed supporting frame with all welding ground back to produce a seamless monocoque structure.The 'squiggle' within the two shelters is formed from rolled and rolled/ fabricated stainless steel angle populated with a mixture of coloured steel and re-claimed hardwood slats .
The looping form was fully built/drilled to take the slats in the workshop then split into 6 components to be fitted/welded in site.Each 'movement' bought about its own technical challenges, we took time to ensure the process of translation from the drawn to the made was as accurate as possible making every effort to retain the original geometry and resolution of Studio Weave's original drawings. The twisted components found both in the 'squiggle' and 'drop downs' were fabricated from data extracted from our 3D models [laser cutting and spiral rolling]. We took a different approach with the fold downs, the tight twisting movements we felt would need to have been hand forged/manipulated and polished.