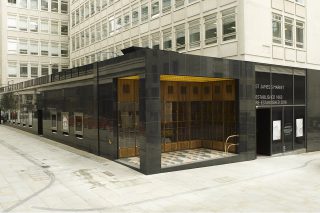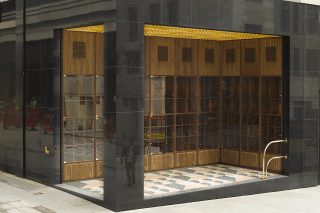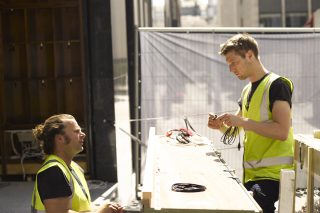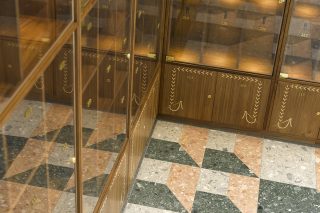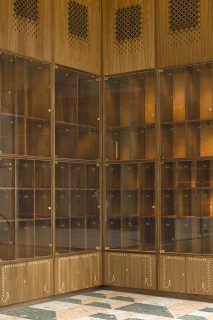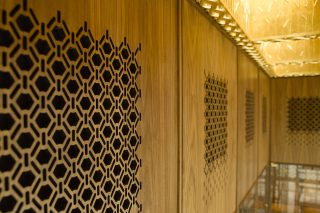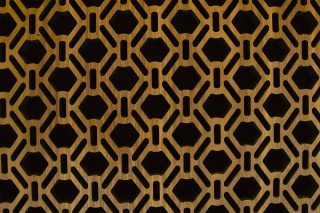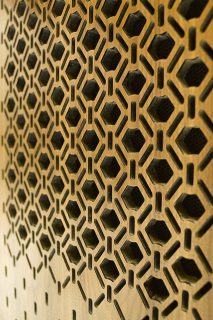 The Safe Deposite Pavilion
The Safe Deposite pavilion with Studio Weave
St James's Market, London
August 2016 – present
The Safe Deposite is a public exhibition and performance space, inspired by a cabinet of curiosities and rooted in the concept of Victorian safe deposit boxes that formerly occupied this part of St James's. millimetre was responsible for the design-development, procurement, fabrication and installation of the pavilion, working in close collaboration with designers Studio Weave.
Outside, the black granite walls surrounding the pavilion have been extended, to lend the feel of a big heavy empty black case – like a deposit box itself. The inside, however, draws on the area's historical reputation for master craftsmanship, with rich gold detailing, classic walnut timber and terrazzo flooring. The ornate gilded ceiling is decorated with a wheatsheaf motif to celebrate the sacks of wheat once used as currency in the St James's Market of the past.
As the main contractor, millimetre undertook construction work including the installation and build-ups associated with the primary steel structure, architectural metalworks and the production of the display cabinets. The contract included a contractor's design portion, covering much of the technical detailing. In addition, millimetre's responsibilities encompassed commissioning and co-ordinating all subcontractors, including specialist gilders, the terrazzo flooring supplier, granite works, security and AV installations.