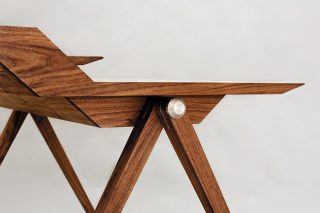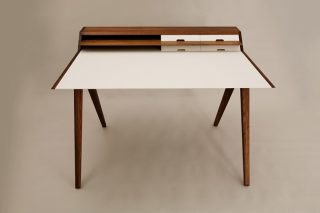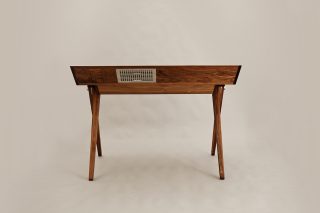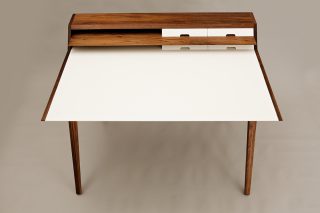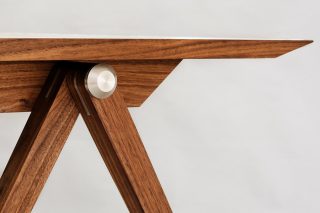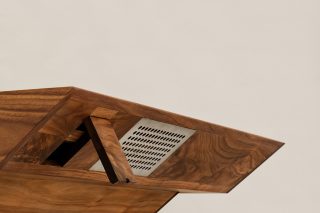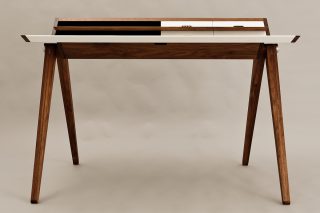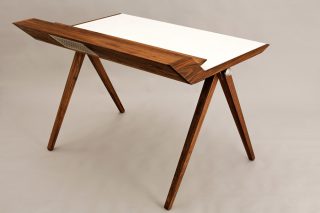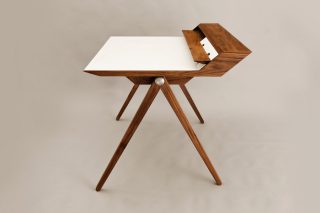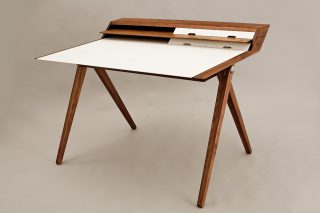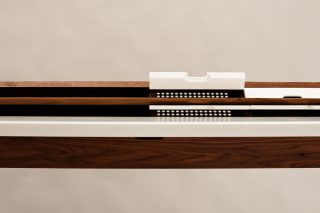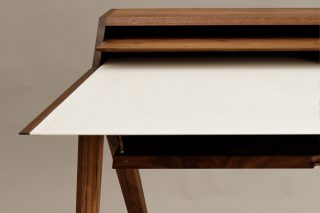 Walnut Writing Desk
Walnut Writing Desk for Timothy Tan - Make Architects
Private Residence
October 2010
Private commission of two walnut writing desks for Timothy Tan from Make Architects. Walnut with a corian writing surface was designed by Timothy, detailed and developed structurally by millimetre.The flexible modernist design has bespoke hand turned stainless steel structural connections that allow for the legs to be removed for easy dismantling and transportation.
The desk is designed around the simple use of a laptop and does not allow for any clutter with hidden cable management flaps and a discrete under desk storage compartment.
Partners

Photography: © Glasshopper
Description here...