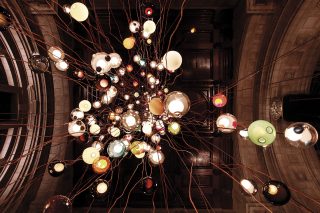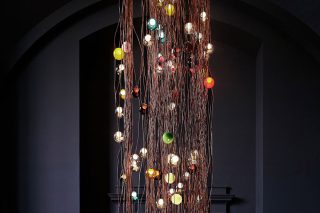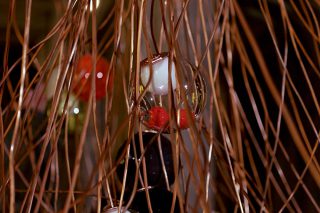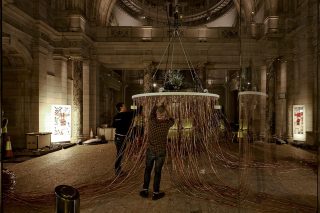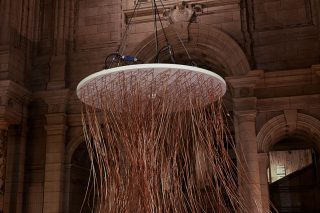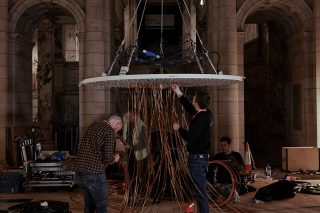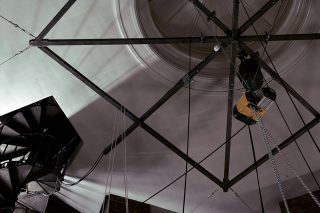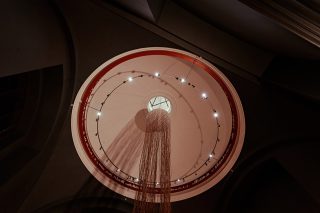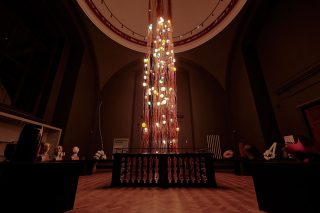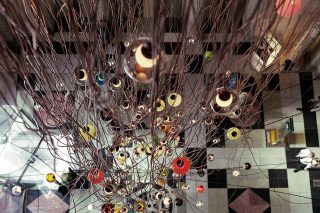 Bocci 28.280
Bocci / London Design Festival
V&A Entrance Hall, London
September 2013 – October 2014
Part of London Design Festival 2013 Weighing in at around 1.5 tonnes this cascading chandelier is 40m long and consists of 280 hand blown glass '28' pendants suspended from Copper tubes attached to a canopy mounted high up in the Cupola of the V&A.
Working closely with Bocci and the V&A millimetre developed a method of suspension and an installation/build strategy. We installed the chain winch with 50m drop onto the existing suspended steel structure developed to suspend the Prism by Keiichi Matsuda.
The canopy of the chandelier was attached followed by all 280 copper sleeved cables, little by little the rolls of copper were unrolled as the winch lifted the canopy. The bulbs and pendants were fitted in sequence as the fitting lifted from the floor. The splay bars give the chandelier volume/mass.