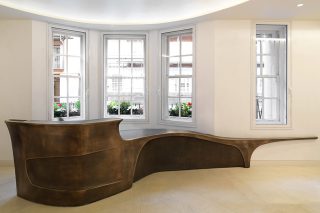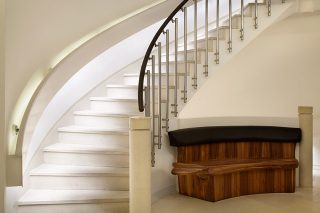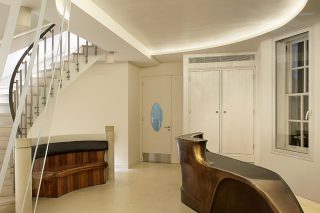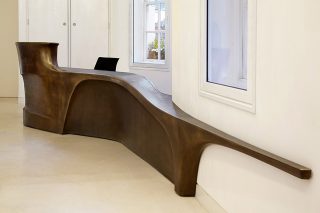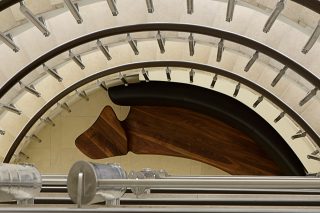 Grosvenor House Reception
Summary here...
Grosvenor House, London
August 2013
Millimetre were commissioned by Patalab to fabricate some furniture for the reception area of Grosvenor House. The furniture consists of a black American Walnut bench and a bronze sprayed aluminium reception desk from the architects drawings. The Walnut Bench is hand carved to a 2d pattern with a black leather upholstered back rest with veneered panels to create the upstand. The reception desk is cast aluminium coated with a thick bronze hot metal sprayed layer. The desk surface and reception area surveillance equipment is hand carved black stained Oak.