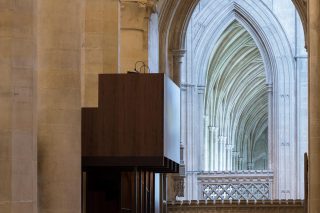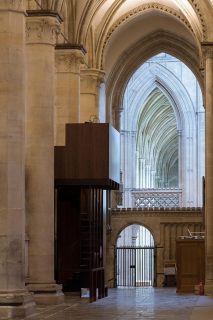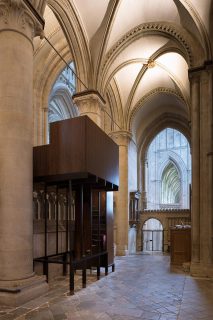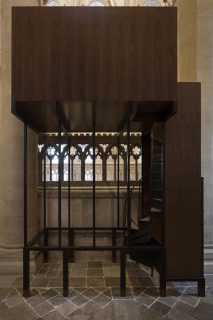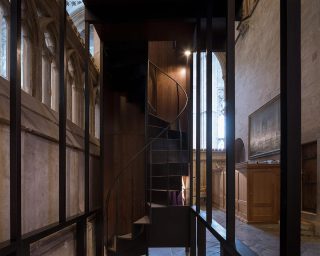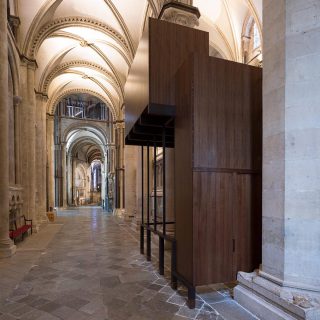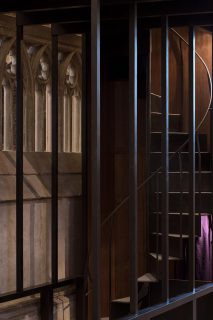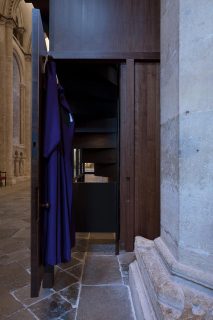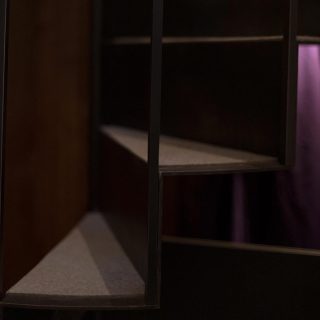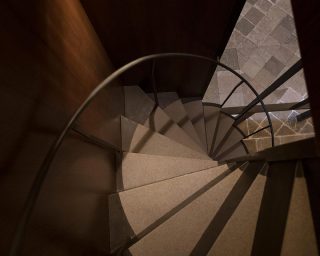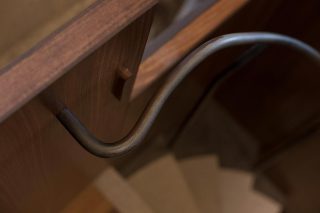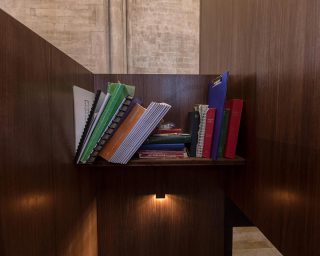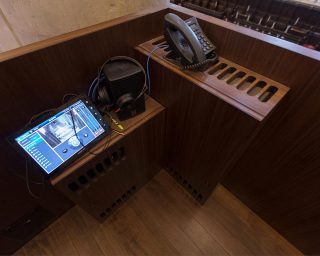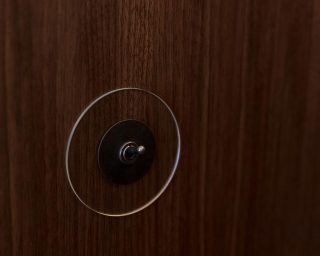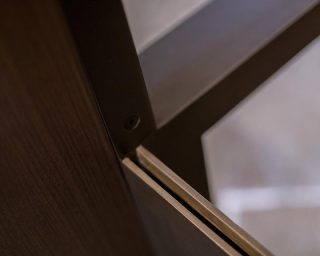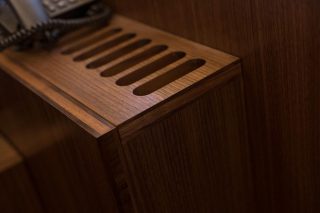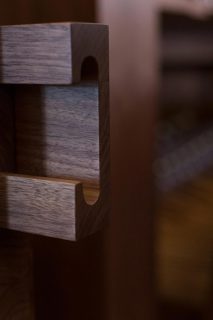 Canterbury Cathedral Organ Loft
Patinated Steel and Black American Walnut Organ Loft for Canterbury Cathedral with Caruso St John Architects
Canterbury Cathedral, UK
November 2019
Caruso St John Architects commissioned millimetre as the main contractor to manufacture and assist the technical design of the Canterbury Cathedral Organ Loft. The services provided included extensive prototyping to refine the materiality and finish of the final design.
The light framework consisted of precisely welded steel box sections which were patinated, zinc sprayed and protected with several coats of wax finish. Black American Walnut was used in the form of a solid core and book matched veneer panels on both sides. The meticulously crafted panels were fixed invisibly with some up to 4 metres long and weighing 250kg. The natural expansion and contraction of the timber panels was carefully considered in the workshop using sampling and experimentation to ensure quality and longevity.
Alongside the steelwork and joinery, millimetre also produced the spiral staircase, lighting, handmade ironmongery and seamless walnut flooring. The installation process required sections of the loft to be delivered and assembled in place within the spectacular setting. The contrasting scale of the loft within its grand home continues to provide the public and members of the Cathedral with a spectacular example of handcrafted joinery.
Materials

Patinated mild steel sections
8no. Black American Walnut block board cross laminated panels
Largest panel at 4m x 1.5m and heaviest is 265kg
14 step spiral staircase with 6mm mild steel treads (with 5mm felt surface)
20mm dia. solid steel round bar with 20mm solid square balusters
Overall weight of structure approximately 2500kg
Finished structure dimensions w2.73m x d2.1m x h5.47m
Partners