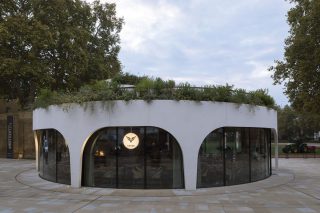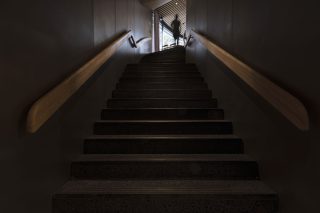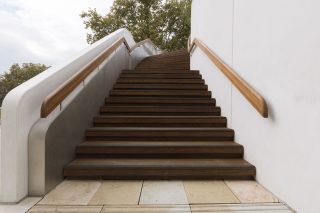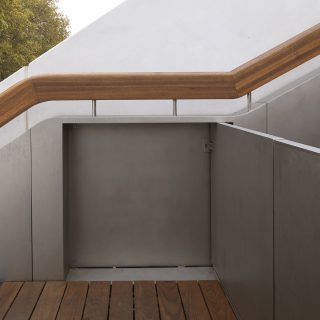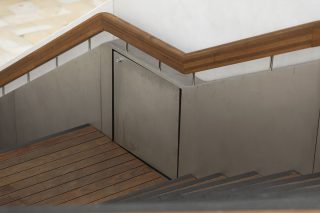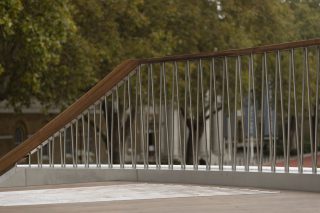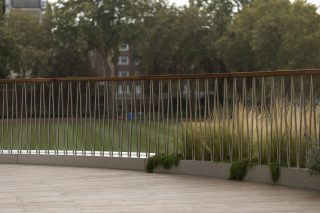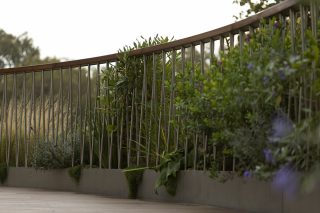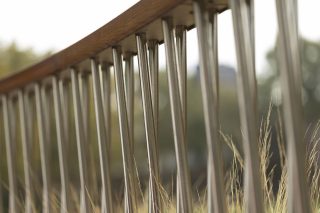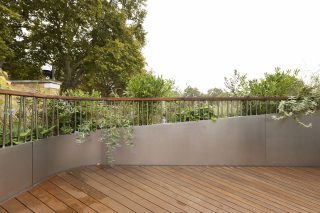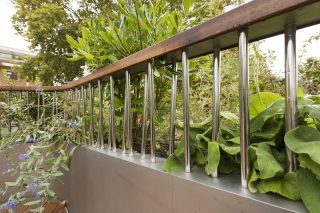 Duke of Yorks Restaurant
Architectural Metalwork for Cadogan Estate with Nex Architecture
Duke of York Square, London
October 2019
millimetre worked with Nex Architects to develop, manufacture and install the architectural metalwork for the restaurant in Duke of York square, London. The main contractors were Westgreen and we produced 27 stainless steel planters for the roof terrace.
These planters follow the distinctive contours on the precast concrete precisely. This accuracy was achieved via a 3D scan of the concrete walls which was incorporated into the design drawings.
The planters are bead blasted with a fine grain to the visible face and to each one is welded a mirror polished balustrade. Each of the balusters is a different length, welded on at an angle and were cut by hand.
Each of the planters came to site prefabricated and were craned into position and bolted together.
millimetre also produced a powder coated aluminium grill over the M&E which again has complex curvature following the form of the building and planters.
Lining both the internal and external staircase are stainless steel panels and 5 axis CNC cut handrails. The large panels to the basement stair (some of which have been rolled along their length) are 3mm thick and weigh over 100kg.
To the external staircase millimetre made a bespoke tri-folding gate that runs on a recessed bottom track and fits into a pocket in the wall panelling.
Finally, millimetre produced the stainless-steel cupboards and wall lining to the bar area, also finished with a fine bead blast.