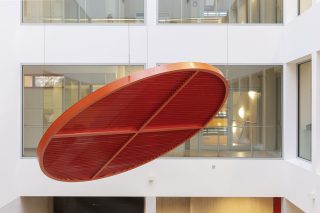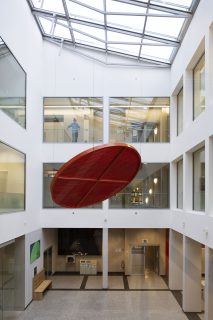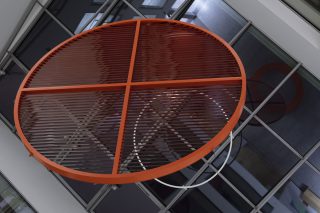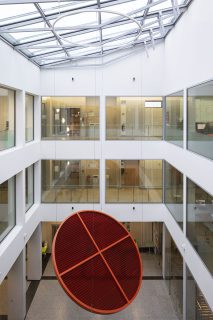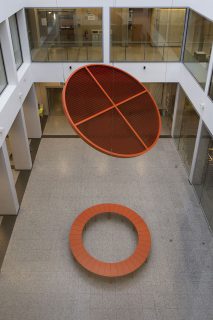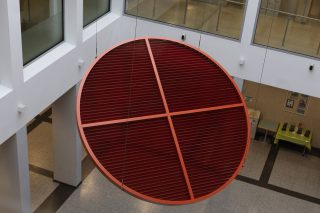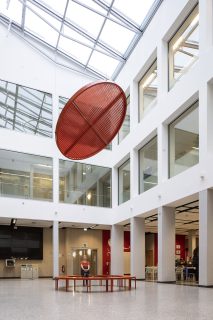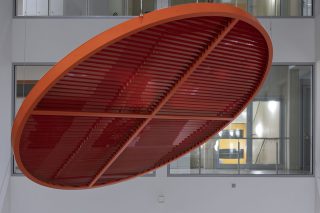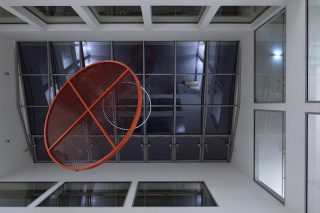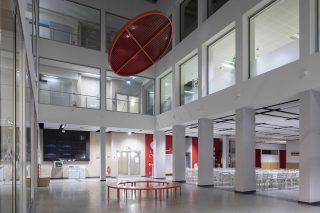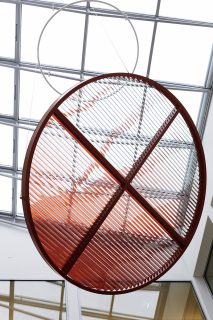 La Canopee
Suspended Glass Sculpture and Steel Seating for Netta Peltola
Lycee Michel Lucius, Luxembourg
November 2019
Netta Peltola's striking chandelier is suspending from the ceiling of the Lycee Michel Lucius International school in Luxembourg. Accompanied by a bespoke bench the overall effect is a bold statement in a minimalist interior.
The chandelier is made from rolled and lasercut steel with a powdercoated finish. Each laminated toughened glass slat has a tinted interlayer and sits in a cnc cut foam cradle.
The entire piece is hung by 6mm thick stainless-steel cables which connect to the beams of the glass ceiling. The structure was engineered by Artura in collaboration with Millimetre and the artist.
The bench has a steel frame, ply substrate and powdercoated steel tops to match.