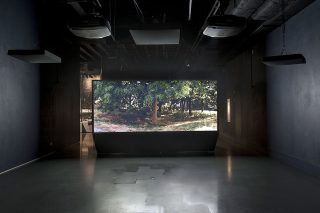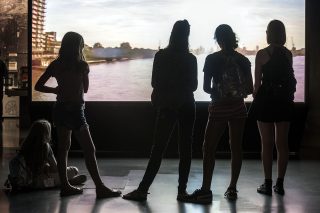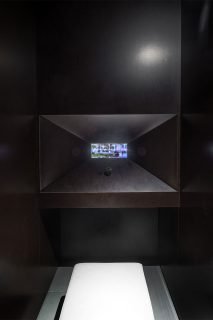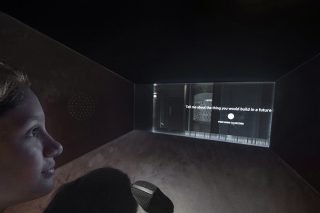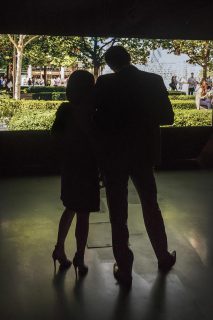 My Point Forward
Interactive Video booth with Blast Theory at the Museum of London
Museum of London
31 July 2017 - 24 September 2017
millimetre have recently completed building a small structure for award winning arts collective Blast Theory for the Museum of London. My Point Forward is part of the Museum of London's first ever season, City Now City Future, which examines the various challenges that an increasingly urbanised earth poses to the world and its inhabitants.
A structure built from phenolic coated plywood (the same finish used for bakerlite fixtures & fittings) and a softwood subframe. A projection screen is integrated as one of the external faces. At either end of structure are entrances to booths that have portals holes at the end to view a film, with microphones and speakers positioned to record your own personalised response to the film whilst integrating the account on to the film.
Featuring a series of short films, this interactive installation at the Museum of London gathers recordings from visitors to build a portrait of the future that is personal, provocative and filled with hope.
As you enter the exhibition space, there is a bunker like structure with an entrance at either end and a silent film that is projected onto an outer face. As you step inside, the small space is darkened and hushed and waiting for your imprint on the city. Through a portal, a film is playing. The film shows a place in London from a single vantage point. As you move closer, you hear a voice talking about the future in this place. Then a second voice shares their thoughts about the same place.
Materials

Phenolic coated plywood
Projection screens
Partners

Photography: © Blast Theory / Museum of London