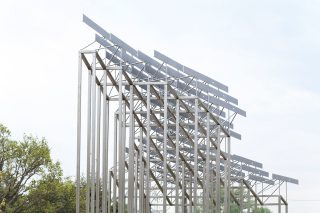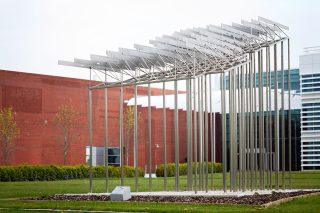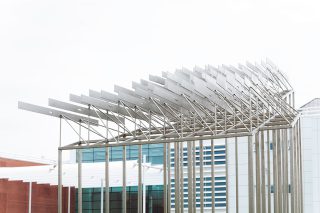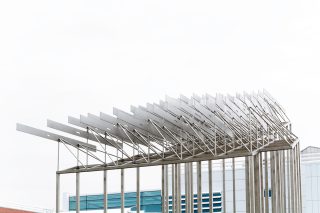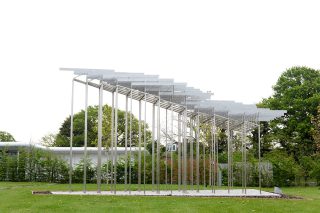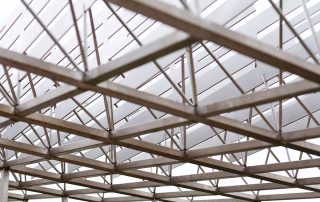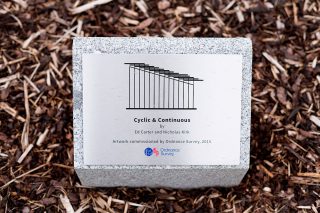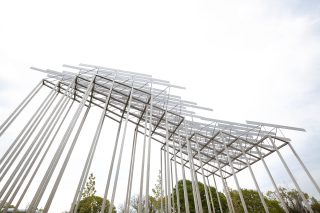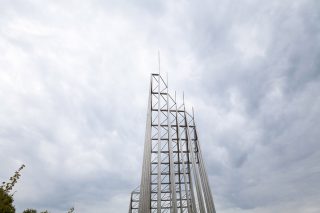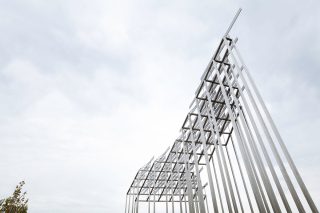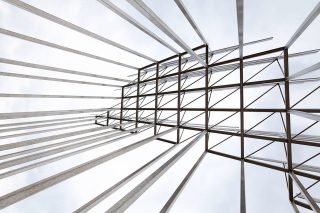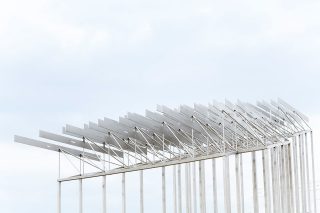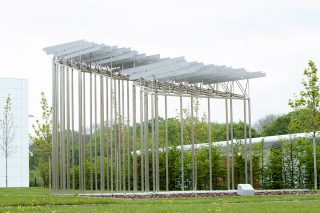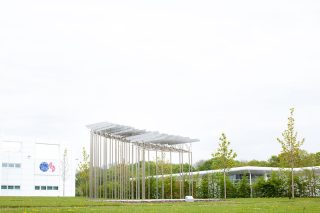 OS Cyclic and Continuous
Ordnance Survey Cyclic & Continuous by Nicholas Kirk Architects & Ed Carter.
Ordnance Survey Headquarters, Southampton
September 2015
This outdoor sculptural pavilion, with its striking steel canopy, was commissioned by Ordnance Survey (OS) to sit in the grounds of its headquarters. When light shines on the structure, it casts a shadow of a sketched map of Great Britain on the ground, the narrow steel rods representing pencil strokes. The shadow shifts, breaks apart, and reforms over the course of the day, symbolic of the organisation's mission to 'capture change' in the mapping and recording of the British landscape. The canopy is made using two sets of OS data that describe the topography and number of changes recorded in different parts of the country.
We undertook the development, fabrication and installation of the project. The canopy is made from a number of 10mm satin-polished, stainless steel, laser-cut profiles, welded to a series of triangulated 10mm-diameter solid rods. These in turn are welded to the canopy, built up of 40mm x 40mm SHS. This then sits atop 44 columns, ranging in height from 2.5m to 4.2m, made up from 40mm x 40mm SHS.