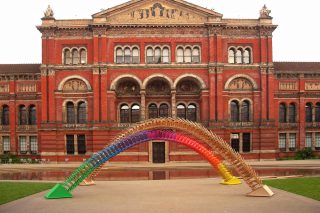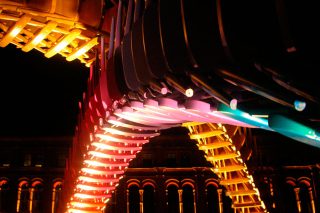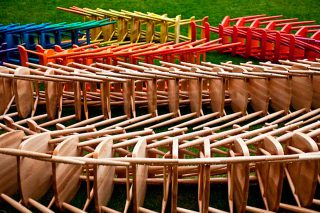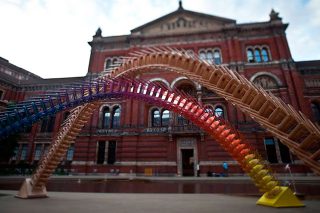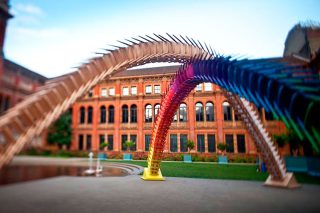 Wallpaper Chair Arch
Wallpaper Chair Arch for Wallpaper Magazine / Ercol / Atelier One
V&A Garden, London
September 2009
Millimetre was commissioned by Wallpaper Magazine to develop and produce Martino Gamper's chair arch, this striking piece was built in the John Madejeski Garden at the Victoria and Albert Museum.Millimetre constructed the double arch in sections which were constructed at the Ercol factory in High Wycombe, these sections were lifted into position and connected on site.
Two arches; the larger arch 9.4M wide has 60 number chairs and has a height of 3.2M whilst the smaller arch is 8.5M in width and stands 2.6M high with 50 chairs. The ends of the arches were fixed to hollow bases made from birch plywood either painted or oiled. The bases were each loaded with 330kg of weight.
For the duration of its installation both arches were lit from underside.The piece, built for the London Design Festival has now been removed and is due to be re- erected at the Victoria and Albert Museum of Childhood in Bethnal Green.